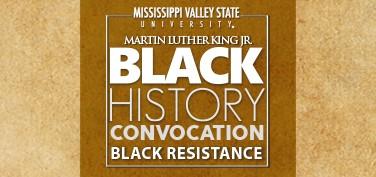 Mississippi Valley State University will celebrate Black History Month with its annual Dr. Martin Luther King, Jr. Black History Convocation.
The theme for this year's event is "Black Resistance," which will be held at 11 a.m. Thursday, Feb. 2, 2023, at the H.G. Carpenter Building in the Walter Roberts Auditorium.
The keynote speaker will be Mississippi Delta native Ty Pinkins, a veteran, lawyer, author, and former...