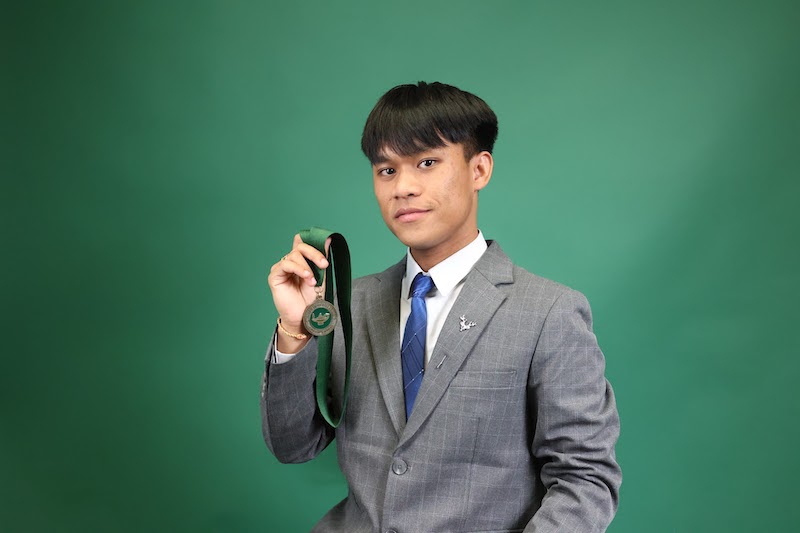 By LaTunya Evans, MVSU Communications Specialist
Mississippi Valley State University held its Annual Honors Convocation on Thursday, March 16, 2023, honoring hundreds of students for their academic achievements.
Most students only had to walk a short distance across campus, while others made the short commute to receive their honors. However, for Sotheara Soeun, that was not the case as he hopped on a flight and traveled over Nine-thousand miles from Cambodia to receive his honor.
Soeun was an International Relations Major and maintained a 4.0 GPA his entire time at MVSU during the Fall 2022 semester. In addition, excelling in his studies led Soeun to be honored as a Presidential Scholar, the highest honor a student can receive, at the convocation.
After being notified about receiving his award for his academic success, he felt it necessary to accept it in person.   
"It was a golden opportunity to be back at MVSU and receive an award for being a President'sPresident's Scholar. Why not come back to receive that honor in person? I had to come back," explained Soeun.  
He said his love for MVSU moved him to revisit the campus and consider MVSU for his graduate degree.
"I miss my family here. I miss the Valley. I miss MVSU. I hope to return for my master's degree," said Soeun.
Dr. Jerryl Briggs, Sr., MVSU President, expressed how honored he was to shake the hand of Soeun to celebrate his academic accomplishment and recognize him for coming back to campus for the honors convocation.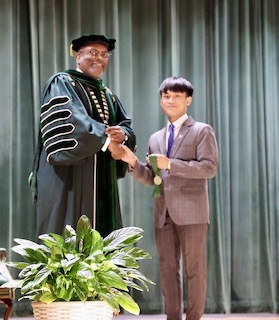 "We are so proud of Sotheara for what he has accomplished. For him to recognize the importance of the Honor's Convocation so much that he flew from Cambodia to receive his award in person speaks of his character, his love for education, and our family culture here at MVSU," said Dr. Briggs.
Dr. Lokesh Shivakumaraiah, Executive Director of International Relations and Assistant to the Provost, said, "Sotheara Sun was a Global UGRAD Exchange Student funded by the U.S. Department of State. This program helps participating international students increase their understanding of the United States, allowing them to take academic coursework and participate in community service. Sotheara actively contributed to MVSU's internationalization efforts by contacting fellow students and faculty and sharing information about his home country Cambodia. We are pleased he could join us at the 2023 Honors Convocation."
The Office of International Programs seeks to facilitate the internationalization of Mississippi Valley State University. Universities are, by necessity, rooted in a particular place and society. Yet, they must constantly seek to forge links across cultures, broaden knowledge, and meet varied societal responsibilities.  
MVSU responds to these demands by connecting to diverse cultures, societies, and landscapes and meeting responsibilities inherent in serving a varied constituency's needs, including an increasing international student population. To do this, the University is a global institution engaged in issues and roles that transcend borders and embrace diversity.
For more information on MVSU's International Program, contact Lokesh Shivakumaraiah, Executive Director of International Relations and Assistant to Provost, at lokesh@mvsu.edu or call 662-254-3094.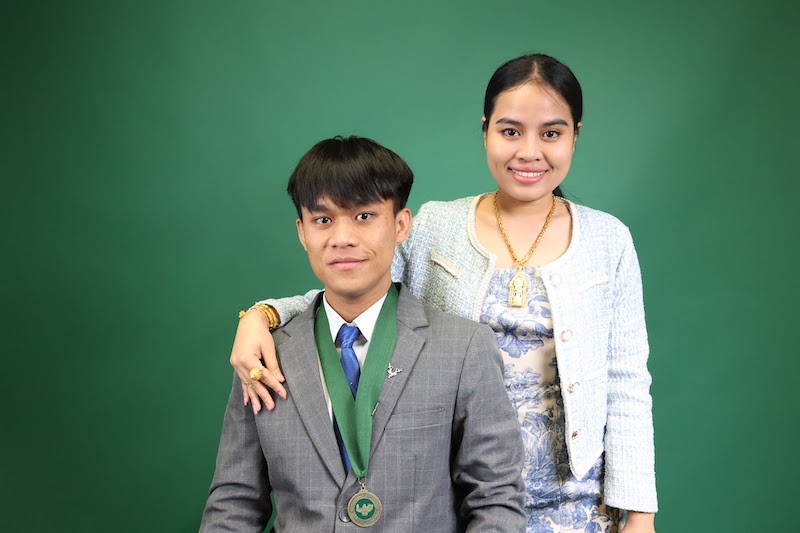 Sotheara Soeun with his sister