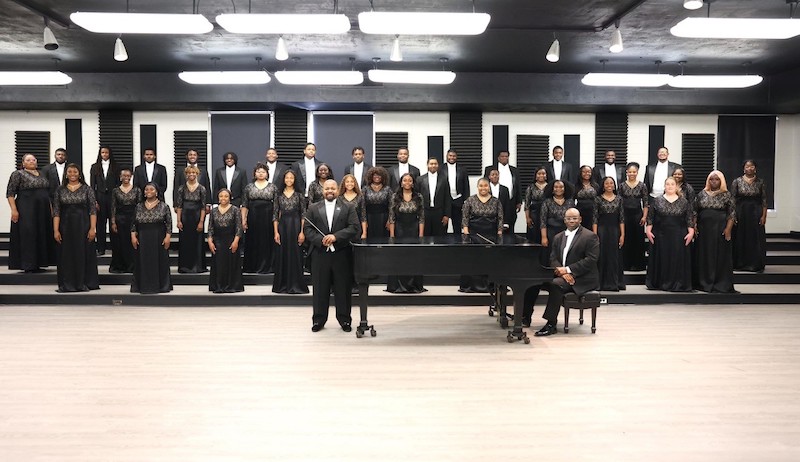 The University Choir of Mississippi Valley State University, under the direction of Dr. Brandon Cash, will present its annual Christmas Concert at 7 p.m. Monday, December 5, 2022. The concert will be held at the North Greenwood Baptist Church at 615 Grand Boulevard.
In addition to the full choir and its associated ensembles, the concert will feature a symphony orchestra composed of members of the Memphis Symphony Orchestra. This will be the first time in many years that the choir has performed in partnership with an orchestra.
Featured on the program will be some of the best-known choruses from Handel's Messiah and solos from that work featuring Nicholas Patrick and Dr. Shelly Garlotte.
Rounding out the program will be a variety of seasonal selections performed by orchestra and choir, in addition to the Valley Singers ensemble and Women's Ensemble.
Works on this portion of the program include Behold the Star by William Dawson, Gloria in Excelsis Deo by Mark Hayes, Mary Had a Baby by Roland Carter with soloist Taryanna White, and Somebody Talkin' 'Bout Jesus by Stacey V. Gibbs. Pianist and MVSU faculty member Dr. Lemondra Hamilton will perform on several of these selections.
The entire campus community and members of the public are cordially invited to attend this free performance.