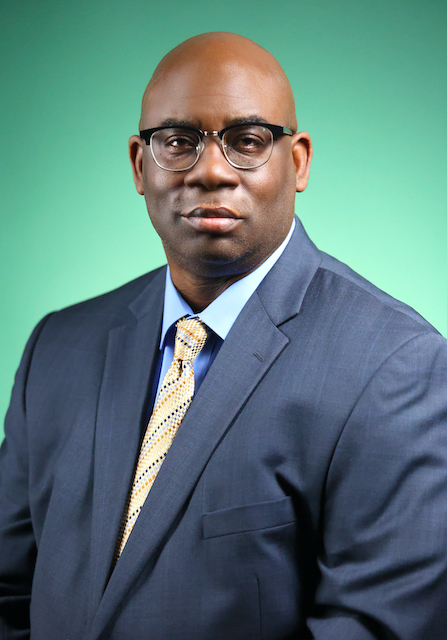 The Office of Academic Affairs at Mississippi Valley State University is excited to announce Dr. Lemondra Hamilton as the 2022-2023 Humanities Teacher of the Year.
Dr. Hamilton is an Assistant Professor of Music Education at MVSU, an accompanist for University Choirs, and a certified Orff-Schulwerk Specialist.
As part of the recognition, Dr. Hamilton will host a lecture presentation entitled "Blues in Conversation with Gospel: Different Sides of the Same Musical Coin."
The lecture will take place on Tuesday, February 28, 2023, at 11 a.m. in the Business Administration Building in the Cliff E. Williams Auditorium.
Hamilton shared, "in the book "The Spirituals and the Blues" by James H. Cone, blues is described as a secular spiritual. Starting with the preface that spirituals and blues have traveled alongside a path together."
"The lecture Blues in Conversation with Gospel: Different Sides of the Same Musical Coin will feature a blues musician in conversation with a gospel-singing preacher to discuss the predecessors of both musical forms, the similarities in performance practice, and differences in the message and world view," Hamilton said.
Hamilton, who is from Indianola, completed his doctoral coursework in music education and received his Doctor in Education in Higher and Adult Education from The University of Memphis, Master of Art in Religion from Memphis Theological Seminary, Master of Music Education in Choral Conducting from Florida State University, and Bachelor of Music Education from Mississippi Valley State University.
Before coming to MVSU, he was employed as an elementary music specialist by Memphis-Shelby County Schools. He also worked as a high school choir director at Greenwood Leflore Consolidated School District.
In September 2022, Dr. Hamilton and his elementary music methods students prepared a "Blues in the Schools" lecture performance for high school students at the E.E. Bass Cultural Center for MACE and the Delta Blues Festival.
For more information about MVSU's Humanities Teacher of the Year Award, contact the Office of Academic Affairs at 662-254-3875.