Dear Valley Scholars,
As we plan to return to campus and begin the Spring 2022 semester, it is important that we remain diligent in our efforts to minimize the spread of the Covid-19 virus, particularly the additional variants that are more prevalent today.  Given these continuing challenges, we will still begin our classes as scheduled on Monday, January 10, 2022; however, all classes will be conducted virtually for the first week of the semester, giving us additional time to further enhance safety measures in all buildings and classrooms.  Any class that was originally planned to be in-person will resume that schedule following our Martin Luther King, Jr. holiday on Tuesday, January 18, 2022.  We will also be asking those students who will be residing on campus to modify their checking into the residence halls.  A letter from the Office of Residence Life is forthcoming with more details regarding requirements, dates, and times for checking into your assigned room.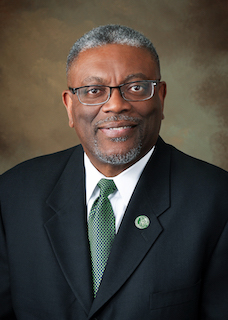 These past several semesters have truly been one of persistent changes.  First, I would like to thank and commend all of our MVSU students for your diligence and understanding during these times as we have all had to adjust our lifestyles in response to the COVID-19 pandemic.  We have had to rethink how to provide you with a quality and meaningful education even as continuous adjustments have been made to your academic schedule, methods of instruction and learning, and interactions with others.  You have shown that you are adaptable and eager to succeed.  This has not been easy for any of us, but I must say that I have been pleased with the way you have taken the recommended precautions in order to keep yourselves and others safe from this very serious virus.
Second, while you are now planning to return for the start of the Spring 2022 semester, I want to remind you NOT to let your guards down.  COVID-19 concerns and challenges are not over yet and we must continue to do all we can to keep yourselves and our campus as safe as possible.  As MVSU's operations move forward and students begin to return to campus, the University will continue to monitor and assess the potential spread of the virus closely and adjust its existing policies and procedures as necessary and according to the Mississippi State Department of Health and CDC guidelines. 
The health and well-being of students, faculty, and staff is our highest priority, and we appreciate your patience and flexibility as we continue to navigate through these unprecedented times. 
For more MVSU COVID-19 related news and updates, visit www.mvsu.edu/coronavirus-response
Finally, I hope that you and your families had a happy and healthy holiday season, and we look forward to your return in January 2022.   Even during the trying times of this pandemic, we will continue to keep Valley in Motion!
 
Sincerely,
Dr. Jerryl Briggs
MVSU is in partnership with LabLINQ Diagnostics to provide COVID-19 testing at the RW Harrison HPER Complex. No appointment is needed, and pre-registration is not required. Please visit https://www.mvsu.edu/campus-covid-19-testing-schedule-spring-2022 for the complete Spring 2022 testing schedule.  
Click here to register via the website link.