ITTA BENA, Miss.— This summer, Mississippi Valley State University history professor Dr. Kathryn Green participated in a national project to explore how philosophy and history faculty members at historically black colleges and universities (HBCUs) can improve the work of scholarly societies, and how the scholarly societies can improve access to the resources, professional, and academic networks they provide.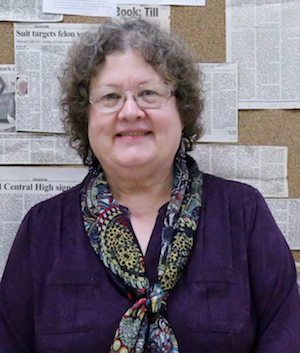 The American Historical Association (AHA) and the American Philosophical Association (APA), supported by a grant from the Andrew W. Mellon Foundation, began this project last fall to work towards deeper collaboration between scholarly societies and HBCUs, including exploring how scholarly societies can offer professional development opportunities that address particular needs of faculty at under-resourced HBCUs.
This initiative, "Extending the Reach of Scholarly Society Work to HBCU Faculty" convened three focus groups in June 2018: at Xavier University of Louisiana in New Orleans on June 8, at Spelman College in Atlanta on June 15, and in Washington, D.C. on June 22.
Members of the project's steering committee along with the executive directors and staff members of the AHA and APA listened to a group of history and philosophy faculty members who are dedicated to their students and to the missions of their institutions.
The participating faculty also detailed intense teaching, service, and research commitments, as well as work they do in their broader communities.
With the help of these participants, the project will explore possibilities for closer connections between scholarly societies and HBCU historians and philosophers. The three focus group conversations have provided the critical insights to guide the project findings and will form the basis of the project report, to be released next year.
The American Historical Association is the largest professional organization serving historians in all fields and all professions. Founded in 1884, the AHA has become a trusted voice for history education, the professional work of historians, and the critical role of historical thinking in public life.
Founded in 1900, the American Philosophical Association promotes the discipline and profession of philosophy, both within the academy and in the public arena. The APA supports the professional development of philosophers at all levels and works to foster greater understanding and appreciation of the value of philosophical inquiry.