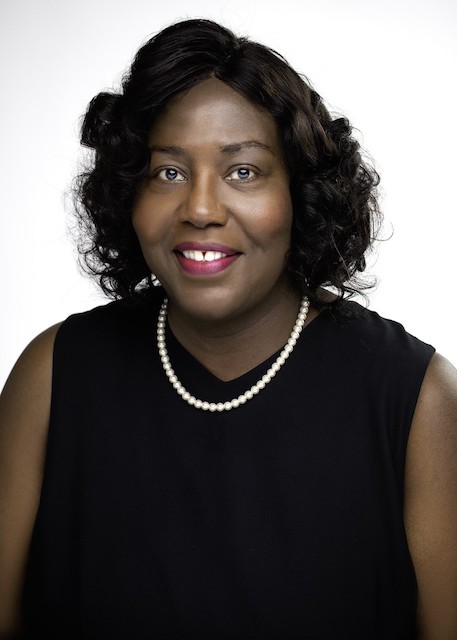 Mississippi Valley State University is pleased to announce plans to hold its 71st Commencement Exercise at 8 a.m. Saturday, May 6, 2023, at the Rice-Totten Stadium.
All graduates are asked to arrive at 6:30 a.m. in regalia. The gates to the stadium will open at 7 a.m. for the general public.
This year's commencement speaker will be MVSU alum Dr. Trina N. George, the State Director-Rural Development-Mississippi for the United States Department of Agriculture.
Filled with a passion to serve her community, Dr. George has spent much of her career aiding her fellow Mississippians and individuals nationwide. Her career includes decades of service working to develop rural communities and increase economic development opportunities in Mississippi.
She began her career in public service in the non-profit industry, working with youth programs, health care projects, and GED programs for adults and youths statewide. She was employed as a field representative, District Office Coordinator, and Special Projects/Community Outreach and Development Coordinator in the Office of Congressman Bennie G. Thompson (MS-02). The latter experience allowed her to directly engage and support the surrounding communities of western Mississippi, assisting constituents with rural housing, water and wastewater, and infrastructure needs.
Her hands-on experience collaborating with federal, state, and local governments to develop rural communities prepared her for the historic appointment as the U.S. Department of Agriculture Rural Development State Director for Mississippi in 2009; she became the first woman and the first African American woman to be appointed to this position. As a part of the Obama Administration, this opportunity enabled Dr. George to continue her service to the people of Mississippi, administering programs that distributed over $5 billion in federal loans and grant funds to rural communities in Mississippi.
Through her many years of service, Dr. Trina George has proven herself a valuable leader, an important asset, and a crucial partner for the State of Mississippi.
She has received recognition and accolades from various organizations, including the Organization of Professional Employees, USDA (OPEDA), for her leadership, initiative, ideas, and energy towards furthering the Secretary of Agricultures' StrikeForce for Rural Growth and Opportunity and Cultural Transformation initiatives. Her StrikeForce concept and program were used as a model throughout the Nation. She also received statewide recognition from the Mississippi Business Journal as one of the 50 Leading Businesswomen in Mississippi.
In addition to her dedication to public service, Dr. George has served as a President of the Parent Teacher Association, an AmeriCorps volunteer, a lifetime member of the Girl Scouts of America, and an active member of Alpha Kappa Alpha Sorority, Incorporated. She is the proud parent of three children, serving their country in the Armed Forces.
Dr. George earned her Ph.D. from Walden University in Public Policy and Administration. She holds a master's degree from Mississippi State University and is a proud graduate of MVSU, where she received her bachelor's degree. She also has a Specialized Certification in Creating Collaborative Solutions: Innovations in Governance from Harvard University's Kennedy School of Executive Education and a Professional Certificate in Management and Leadership from the NeighborWorks Training Institute of America in Washington, D.C.