---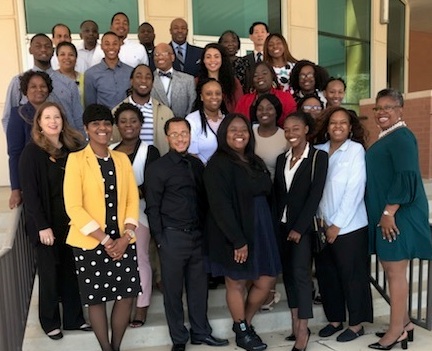 SPRING 2018 NEW MEMBERS
---
Delta Mu Delta, a symbol of excellence, is a national honor society in Business Administration with a growing membership of more than 67000 undergraduates, graduates, and alumni.
Delta Mu Delta, founded in 1913 at New York University, came into being for the recognition of Business Administration students who have distinguished themselves scholastically. The coveted membership also means the student has good character and the unmistakable leadership potential for a socially useful and satisfying career of service.
Membership is accorded undergraduates and graduates who are registered in programs of business administration. Undergraduates must:
Be candidates for the baccalaureate degree;
Have completed at least half the work required for the degree;
Have a cumulative grade point average of 3.2 or better;
Be in the top 20 percent of their class; and
Be of good character
Iota Kappa Chapter of Delta Mu Delta was chartered at Mississippi Valley State University on April 7, 2000 with initial members of 17 students and five faculty. For answers regarding membership criteria, please contact the chapter advisor Dr. Mary Shepherd at (662) 254-3006.
RECENT EVENTS
2022 Canned Food Drive: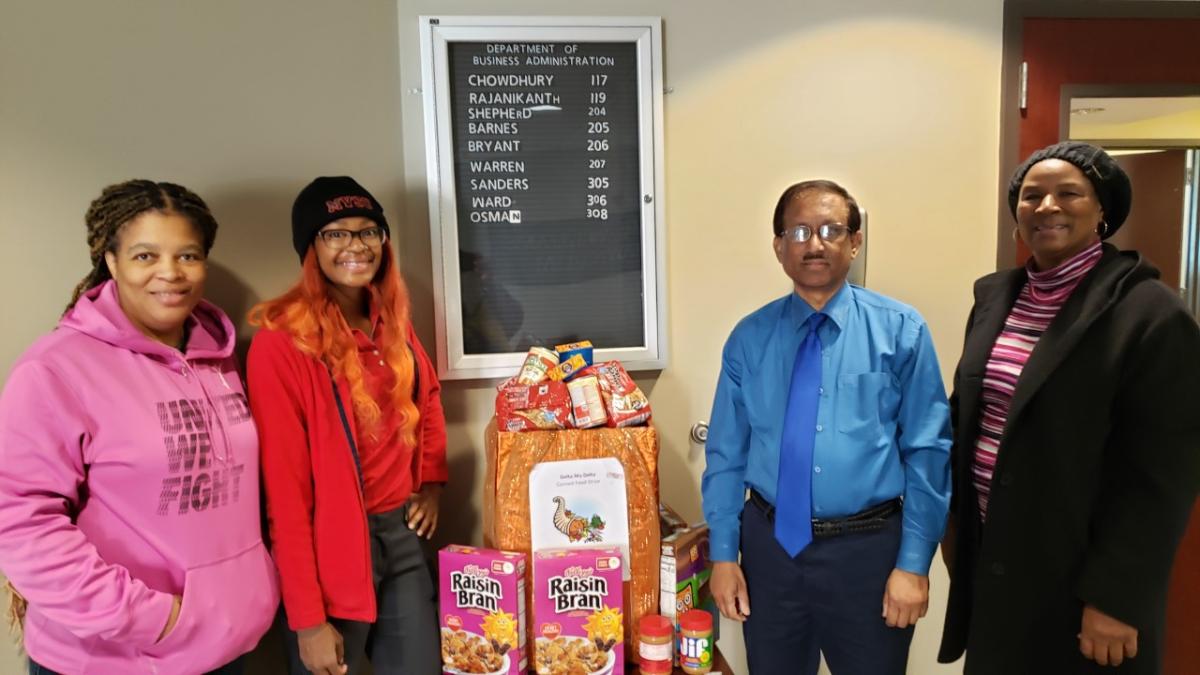 The members of the Iota Kappa Chapter of Delta Mu Delta International Honor Society donated the proceeds of their Canned Food Drive, which was held from October 31 through November 16, 2022, to the MVSU Food Pantry located on the university's campus in Itta Bena, MS. Chapter officers of Delta Mu Delta at MVSU for the 2022-2023 school term are Chanelle Houston, President, Jade Rayford, Vice President, Trinity Farve, Secretary, and Milia Gibson, Treasurer.  Dr. Mary L. Shepherd serves as the Faculty Advisor. Members pictured above are Dr. Jearline Bryant, Chanelle Houston, Dr. Farhad Chowdhury, and Dr. Mary L. Shepherd.